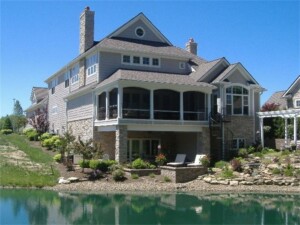 Screening Solutions has been the northeast Ohio distributor for Phantom Screens since 1997, making it one of the longest tenured distributors in Phantom's worldwide network of over 175 authorized distributors. Because of our length of service, our technicians are highly trained and experienced in all applications. Our service area spans from the Lake Erie Islands through most of Western Pennsylvania, and going as far south as Mansfield Ohio.
The quality of our products, and our expertise in helping you choose the best application for your home, are unmatched. Aside from our extensive selection of retractable screening products, we also specialize in different types of stationary screening for outdoor enclosures and windows, as well as garage door screening. We truly do have a solution for all of your screening needs.
Robert Hennis has been the owner and operator of Screening Solutions since its inception in 1997. Robert still completes estimates, performs installations, and remains available to all existing and potential customers. His staff has been hand picked and individually trained by himself to ensure that his vast knowledge and expertise are passed on. Because of the quality of his products and his knowledge of them, he has been able to build a customer base of over 15,000 local, loyal homeowners.